Trim Rounded Satin Nickel Triplexer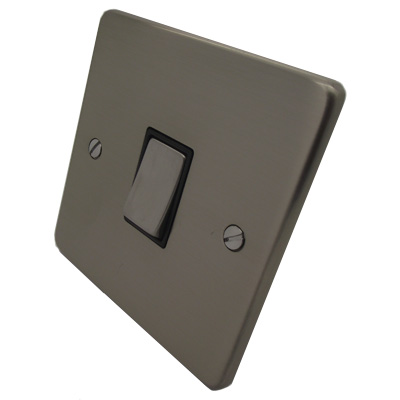 Click on finish to see the full range
Prices
*Free delivery on orders over £95
Notes
What is a Triplexer?
A TV-Radio-Satellite outlet is also known as a Triplexer outlet.
Triplexer Socket outlets are a three filter device allowing three input signals (TV-Radio-Satellite) from three cables to be split or combined onto a single cable.
Please check your requirements with your local TV Aerial installer before ordering.
Each socket has screw terminals and cable clamps on the back that wire via screw connectors.
We recommend 25mm deep wall boxes for mounting our Triplexer Sockets
If you require any advice or assistance please call our sales team on 01926 289289.
Why not have a look at the other Trim Rounded style products?
20 Amp Double Pole Switch, Blank Plate, Cooker (45 Amp Double Pole) Switch, Dimmer and Light Switch Combination, Fan Isolator, Intelligent Dimmer (2 Way), Intermediate Switch, Intermediate Switch and Light Switch Combination, Intermediate Toggle Switch and Toggle Switch Combination, LED Dimmer, Light Switch, Modular Plate, PIR Switch, Quad - TV x 2, SKY Socket (F Connector) x 2, RJ45 Network Socket, Satellite Socket (F Connector), Shaver Socket, Socket with USB Socket, Switched Fused Spur, Switched Socket, Telephone Extension Socket, Telephone Master Socket, Time Lag Staircase Switch, Toggle / Dolly Switch, Triplexer, TV / FM Socket, TV and SKY Socket, Unswitched Fused Spur & Unswitched Socket