Button Dimmers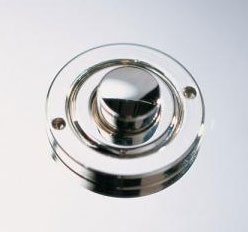 More on our Button Dimmers & Dimming Packs
Button Dimmers require a dimming pack on the circuit to make them work. Button Dimming Plates are actually momentary push to make switches similar to a Bell Push that you might use on your front door. We can supply up to 12 Button Dimmers on a plate and we can combine them with toggle on/off switches if you have circuits you do not want to control with a button.
Button Dimmers are a very stylish alternative to the standard push on/off rotary dimmers but they do require that you locate a dimming pack in-line away from the Dimming Plate. This has the advantage of eliminating any buzz noise often associated with the installation of a standard push on/off rotary dimmer as the dimming pack will usually be installed into the roof void or some other accessible void away from the Button Dimming Plate itself.
The other major advantage over the standard style push on/off rotary dimmer is that you can install multiple Button Dimmers onto the same circuit and this will enable you to dim your lights from several locations on that circuit whereas with a standard style dimmer you can only have one dimmer per circuit with the other positions being controlled by a simple on/off switch which is not always convenient.
With Button Dimmers you cannot use standard on/off switches on the same circuit and all other switch positions will also need to be a button dimmer. Fortunately you only require one Dimming Pack per circuit.
You do have the option to use a Button Dimmer as a simple on/off switch and this is achieved by simply deactivating the dimming function on the dimming pack by pressing the 2 deactivation buttons on the pack at the point of installation.
Our Dimming packs will dim any leading edge LED or Incandescent load from 10w up to 250w. A 1000w incandescent only version is also available.
Never use a dimmer pack that is not rated higher than the total load applied to it.
We recommend 25mm or 35mm deep wall boxes for mounting our button dimmer switches.
If you require any advice or assistance please call our sales team on 0845 8123838
Please choose a range you would like a Button Dimmer in by clicking on the images below. You can also see all the sockets and switches available including finishes and prices.